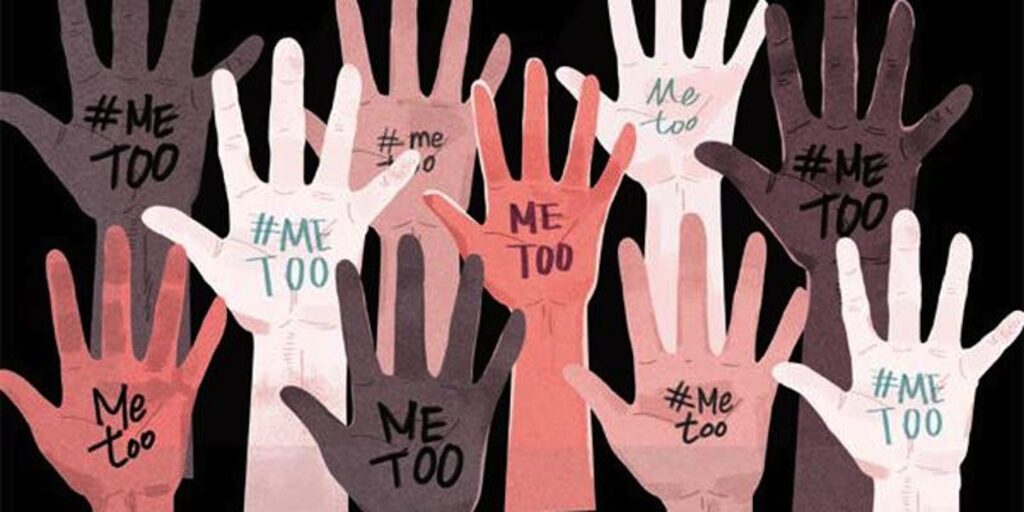 Women forms the major part of the society. Protection of women thus becomes an important feature of the democracy and therefore, constitution imposes duty on the state to protect the interest of women. However, seeing everyday violence and sexual harassment cases against women, a movement known as me too was started.
Table of Contents
What is ME TOO?
Sexual Harassment vis-à-vis ME TOO
definition of sexual harassment
#MeToo Movement in India
Vishakha v. State of Rajasthan
Social and Political Impact of #MeToo
Conclusion
What is ME TOO?
The first instance of me too movement was in 2006, by Tarana Burkey. She launched a ME TOO movement that primarily worked towards the welfare and protection of women by providing space to the women who have been traditionally isolated from public debates, to share their experiences pertaining to rape and sexual assault, due to stigma of the society. The motto of the organization was "Empowerment through empathy". In a recent interview, Tarana explained that ME TOO was started as a catch phrase to be used from survivor to survivor to let folks know that they were not alone and that a movement for radical healing was happening and possible.
However, the movement caught fire when actress and activist Alyssa Milano took to twitter, and tweeted #metoo and asked her followers to retweet, if they had also been victims of sexual harassment, in order to grow the flame of outrage against sexual harassment. Within days, Twitter and dozens of other public forums were awash in #METOO postings and sexual assault hotlines experienced a massive surge in callers seeking help and support.
Sexual Harassment vis-à-vis ME TOO
Sexual Harassment is considered as gross violation of basic human rights. Moreover, with the growing cases of sexual harassment against women worldwide, it was proving to be just another form of violence that is prevalent against women.
According to industry experts, the violence against women is generally borne out of the patriarchal values that may be subtle and direct and they are obligated to follow the dogmatic gender roles. These patriarchal values and attitudes of both women and men pose the greatest challenge in resolution and prevention of sexual harassment. Workplace sexual harassment, like other forms of violence, is not harmless. It involves serious health, human, economic and social costs, which manifest themselves in the overall development indices of a nation.
India has been becoming one of the hubs of sexual harassment worldwide. To combat the challenge of sexual harassment against women, legislature introduced Prevention of Sexual Harassment Act. The Act was brought in consonance with Vishakha's judgment, wherein Supreme Court clarified the definition of sexual harassment, which includes unwelcomed sexually tinted behavior, whether directly or by implication, and it also includes:
Physical contact or advances;
Demand or request for sexual favors;
Making sexually coloured remarks;
Showing pornography;
And, any other unwelcome physical, verbal or non-verbal conduct of a sexual nature.
Thus, through this judgment Supreme Court paved the way for legislature to frame POSH Act, for protection of integrity of women.
#MeToo Movement in India
While Supreme Court paved the way for the definition of sexual harassment, worldwide movement against sexual assault and harassment paved the way for #metoo in India. It all started back in 2018, when women across the country let their rage out and started coming forward to tell their stories pertaining to men abusing them by holding their position of power.
However, the fire was given to the movement by Bollywood actress Tanushree Dutta, when she accused actor Nana Patekar of sexually harassing her during the shoot of their 2008 movie "Horn OK Please". And the same movement was followed by various actresses, who came forward discussing their stories and instances of them facing sexual harassment during their shootings.
Though India have legislations in place to protect the interest of women form sexual harassment, it all began after the Supreme Court judgment in Vishakha v. State of Rajasthan, where a writ petition exposing an incident of brutal gang rape and the hazards that women are exposed to at work places. Though India had ratified Convention on Elimination of All forms of discrimination against women (CEDAW) and further the Apex Court had directed the legislature to come up with the separate legislation and it took almost 13 years for legislature to come up with such a legislation.
Social and Political Impact of #MeToo
Bollywood have often been accused of promoting the culture of sexual harassment, by promoting the toxic ideas of stalking as an acceptable form of behavior to win attention of the female lead. Additionally, the glamour quotient of movies is raised by inclusion of item numbers and similar nature short scene which exist without any relevance to the plot raises the objectification of women.
And, the #metoo movement did not restrained itself to Bollywood. It went on to hit the political arena too and famous personalities came in the open ground.
However, with more and more cases coming forward, the trend was causing adverse effects too on the society. With false cases of abuse already on the rise, #metoo was working as petroleum on fire. And with the lives of young innocent on the line, the damage was irreparable. And it not only impacted the male counterpart but also their families and extended families as well, thus causing damage to the society at large.
While social impact was disrupting, political parties and politicians was using #metoo as an agenda to win votes in elections. Blaming other politicians and parties was becoming common agenda which decremented the purpose for which #metoo was framed.
CONCLUSION
It is our duty as society to protect the interest of women from sexual harassment. However, the water goes above head when such measures are being used as a weapon to politicize the theme and ruin lives of innocents. Thus, legislature needs to act on it quickly and frame policies not only punishing those who are found guilty of sexual harassment but also those who claim false charges. However, such legislation needs to be brought in time without wasting anymore precious lives.