Advocates play a vital role in the administration of justice. They are officers of the Court who besides having many rights also have many duties to follow.
"Lawyers have their duties as citizens, but they also have special duties as lawyers. Their obligations go far deeper than earning a living as specialists in corporation or tax law. They have a continuing responsibility to uphold the fundamental principles of justice from which the law cannot depart."                                                                                                                                                                                                                           -Robert Kennedy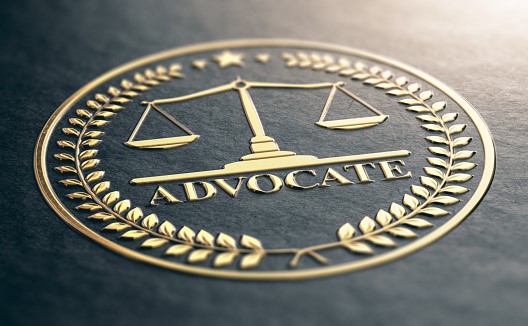 Table of Contents:
Introduction
Duties of Advocate


Advocate's Duty Towards Court
Advocate's Duty Towards Client
Advocate's Duty Towards Opponent
Advocate's Duty Towards Colleagues

Conclusion
DUTIES OF AN ADVOCATE
Rules on the professional standards that an advocate needs to maintain are mentioned in Chapter II, Part VI of the Bar Council of India Rules. These rules have been placed there under section 49(1)(c) of the Advocates Act, 1961.
An advocate owes duty towards the Court and various parties such as client, opponent, colleagues etc. The following have been explained below in detail: –
ADVOCATE'S DUTY TOWARDS COURT
An advocate before Court must conduct himself with dignity and self-respect. In case of having a serious complaint against a judicial officer, he has a right and duty to approach proper authorities to submit his grievance.
An advocate has to maintain a respectful attitude towards the Court.
No influence on Court's decision
He should not adopt any illegal or improper means to influence the decisions of the Court. Any communication privately made with a judge is forbidden.
Prevent client from indulging in unfair practices
It is the duty of an advocate to prevent his client from indulging or doing any unfair practice that he himself ought not to do. He should not consider himself as a mere mouthpiece of his client and should refuse to represent any client who indulges in any improper conduct of indulging in any unfair practice.
The advocate must to wear the prescribed dress at all times in the court and his appearance should be presentable.
Wear Bands and gown only in Court
An advocate should not wear bands and gowns in public places other than Courts except at such places as may be prescribed by the Bar Council of India or the Court may prescribe.
Not to represent the Organization if a member of it
An advocate cannot appear before any court or tribunal or authority for or against an organisation or institution, society or corporation if he is a member of their Executive Committee.
Not to represent in pecuniarily interested matter
In a pecuniarily interested matter, an advocate should not act or plead.
Case Laws:
Satyendra Narain Singh and Others v. Ram Nath Singh and Others (AIR 1984 SC 1755)
In the instant case, the Court held that an advocate cannot appear before a wife, who is the judge of the court.
ADVOCATE'S DUTY TOWARDS CLIENT
Fees to be consistent with standing and nature of case
An advocate is bound to accept fees from clients and should levy fees according to his standing at the Bar and the nature of the case. He may reject a brief in special circumstances.
Once accepted, an advocate should not refuse to serve them unless he gives the client a sufficient cause and notice. In case of withdrawal of a case, an advocate should refund to the client such part of fees as has not been earned by him.
Non-acceptance of brief if involved as witness
An advocate should not accept a brief or appear where he can be a witness. Similarly, if the advocate in the course of a case becomes aware of, he being a witness, he should not continue with the case.
Free and frank disclosures to the Client
Before starting an engagement with the client, the advocate should make full and frank disclosures to the client, of his connection with the parties and any controversy therein.
To uphold the interest of the Client
It is the duty of the advocate to uphold the interest of the client by fair and honourable means and defend an accused irrespective of his opinion with regards to the guilt of the accused.
Conduct leading to non-conviction of prosecution
Advocates appearing for prosecution should conduct the prosecution in a way that does not lead to the conviction of an innocent. Any material capable of establishing the innocence of the accused should not be suppressed.
Not to Act on the instructions of others
An advocate should not act on the instructions of any person other than his client or his authorised agent.
Fees not to be contingent with the litigation results
An advocate should not lay fees contingent with the litigation's result or agree for a share in its proceeds.
Fees not to be adjusted with personal liability
An advocate should not adjust the fees against his own personal liability to the client, which liability did not arise in the course of his employment as an advocate.
Proper accounts of the client's money entrusted to him should be kept by an advocate. The accounts should reflect the amount received from the client and the expenses incurred for him with dates and other necessary particulars. Money received from the client for expenses should not be diverted towards fees by the client. Money given on behalf of the client should be immediately intimated to him.
In case of non-settlement of fees, the advocate can deduct it from the remaining money of the client in his hands.
Provide a copy of the client's account on demand
An advocate must provide the client with a copy of the client's account being demanded by him provided the client pays the copying charges.
An advocate who at any time, advised with relation to any suit, appeal or any other matter or acted for a party cannot act or plead for the opposite party.
Case Laws:
P.D. Gupta v. Ram Murti (AIR 1998 S.C 283)
The Apex Court held that buying the disputed property of the client is professional misconduct.
Smt. Jamila Khatoon v State of Bihar
Obtaining the signature by the advocate on blank vakalatnama and blank watermarked papers to swindle the client's interest amounts to professional misconduct.
ADVOCATE'S DUTY TOWARDS OPPONENT
No communication on the controversial subject matter
An advocate should not communicate or negotiate upon a controversial subject matter with any party represented by an advocate except through that advocate.
Uphold legitimate promises
Legitimate promises made to the opposite party whether in writing or not should be carried out by an advocate.
ADVOCATE'S DUTY TOWARDS COLLEAGUES
It is the duty of the advocate not to solicit or advertise work either directly or indirectly whether by way of circulars, advertisements, personal communications etc. He should not publish his photograph in connection with cases in which he was engaged or was concerned.
His sign-board or name plate should be of a reasonable size and the same should not indicate that he is or was President or member of Bar Council or any associate in which he was engaged for a cause.
Conclusion
Being an officer of the court, these duties are essential for an advocate to maintain his professional ethics. Every individual has their code of conduct, similarly, advocates have these duties to be performed towards different parties such as Court, clients, opponents and colleagues.
In case, if an advocate is found guilty of professional misconduct, the respective Bar Council removes their name from the roll. Such advocates are not allowed to practice in any other court of the country.
An advocate needs to follow these duties as they will also help him to become better in his profession.